*clears throat*
*taps mic*
screeeeeeeeeeeech.
Hello? This thing still on?
Great.
Sorry for my disappearance, but I haven't felt much like blogging lately. And when you can't say anything, you shouldn't say anything at all. Wait, I don't think that's right...
ANYway, I thought I'd creep back in with the new "Currently..." blog meme that
all
the
cool
kids
are circulating! Can I be a cool kid too? Yeah, I thought so.
Loving...
These fall-like temperatures!!
Please get colder!
Fall is my absolute favorite time of the year, and for once, it's not swelteringly gross here in VA. I can only hope this trend continues so I can keep wearing my boots.
Reading...
Mostly Good Girls
by Leila Sales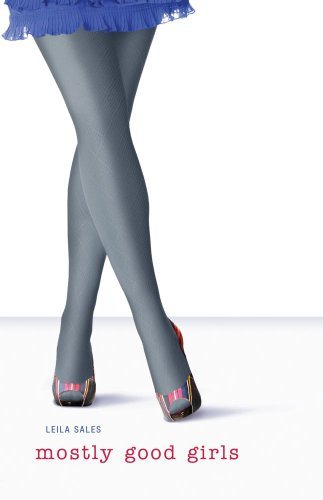 I've read Leila's second book
Past Perfect
and I pretty much loved the crap out of it. I'd heard all the good things about this one as well. I was in the mood to laugh out loud, and this is just what I needed. Also, I just finished
Ten
by Gretchen McNeil, and it's perfect for fans of RL Stine, Christopher Pike, and creepy goodness. It doesn't hurt that I pictured the male love interest as
Michael B. Jordan
.
Watching...
This. Over and over and over.
Thinking About...
The two amazing concerts I've seen in the past week. I'm planning on talking more about them later, but I was lucky enough to see my VERY FIRST EVER Ben Folds Five concert in Central friggin' Park last Friday!
AND I just saw Florence + the Machine on Wednesday, and it was completely amazing. Man, I'm awesome, huh?
Anticipating...
The Avengers
finally on DVD!
Pitch Perfect. The Perks of Being a Wallflower. Once Upon a Time's second season premiere. Les Miserables.
Wishing...
Well... I'm wishing a lot of things right now, but if I'm being honest with you, three people who read this... I don't want to talk about them on the internets. So, I'll say this: I'm wishing for peace, comfort, time, and patience.
Making Me Happy...
This gifset.
This blog my brother wrote about our grandpa and his nerdy awesomeness.
Maggie Smith, as usual