I was really looking forward to writing this one, but I seem to have caught some awful virus and I feel like poo on toast, so the wit might be lacking.
Much like it was in this book.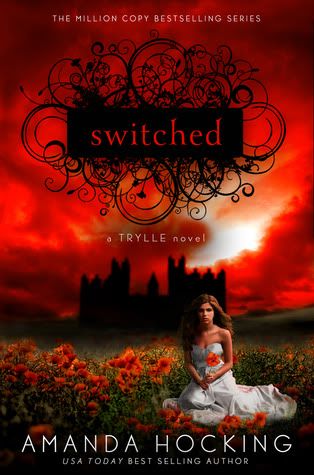 The Trylle Series by
Amanda Hocking
Amanda Hocking is famous for being a self-made millionaire because she self-published a bunch of books. They were all about 99 cents on e-readers, and they were all lendable, so word of mouth helped her out. My friend Clone was reading this series, and she kept texting me her frustrations. That's when I knew I had to read this. I'm a fan of
cheesy movies
&
cheesy TV
so I thought maybe it would be along those lines.
Turns out, no.
So much of this made me very, very angry. There were parts I liked, but as a whole, do not want. It took me ages to read the first book because I mentally edited it after every sentence. The writing did improve over the course of the series, though. I just couldn't get into it at all. And then, just when it seemed alright, she added a character for no dang reason except for... you know, I don't even know why. I will never understand. It didn't make a lick of sense to me.
Also, this book is about trolls. Trolls who get rich by stealing people's money. All I could think of was this ridiculous game I used to play called
Trolls on Treasure Island
that I adored despite its
terribleness
. I mention this redonk game to illustrate 2 points: 1- my tastes aren't always to be trusted and 2- I have the ability to like trolls.
Amanda Hocking continues to write and publish, and more power to her. Obviously, people enjoy this series because she's made a ton of money from it. Also obviously, I am not one of those people.